The Best Project Management Tools for Remote Workers in 2020
What is a Project Management Tool?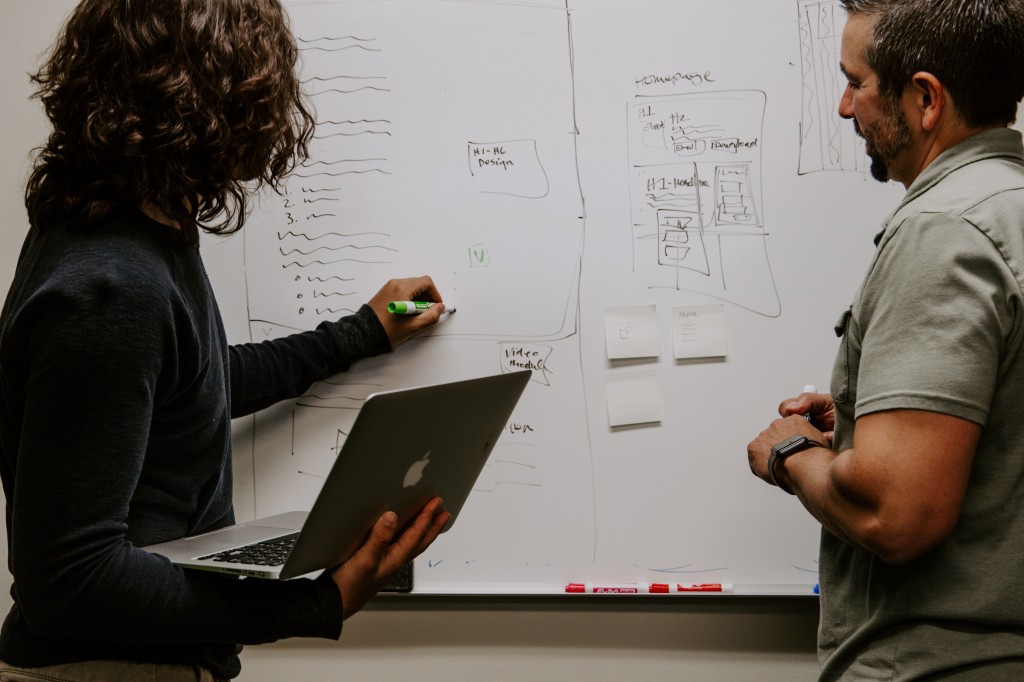 Have you ever tried to rely on your memory throughout the workday? If so, your task management likely took a bit of a dip. As humans, there is a reason why we find that we cannot remember necessary details an hour after hearing information. Our brain has limitations, especially when it comes to handling the fast-paced nature of the office.
Fortunately, technology has come to the rescue. In the past decade, project management tools have enhanced work efficiency and made remote work even more accessible. These tools allow project managers and other staff to track and manage the progress of a project.
So, you don't have to rely on those brain cells for remembering to post to Twitter or to check-in with your team members to plan a team collaboration meeting.
Project management tools allow you and your project teams to work, track subtasks, and collaborate in real-time. Overall, they are essential in any remote work environment, even for those still in the office.
What are the Key Features of a Project Management Tool?
Project management tools are necessary for project planning. The reason for this has a lot to do with the key features. Ultimately, these tools are meant to provide a daily log of what has been done, who is doing it, and when it should be finished. Additionally, the features of these tools make them the go-to for those who want to improve the productivity of team members.
They allow project managers and project teams to keep track of and accomplish:
File sharing
File storage
Task management
Team collaboration
Project planning
Resource management
Task delegation
Invoicing (some)
Time tracking
Portfolio management
A project management tool's goal is to be a solution for many of the common issues that impact the workplace. For example, instead of using three software apps to track someone's time, pay, and tasks, project management software can handle these things in one place.
Project management tools are also known to promote a more agile and responsive approach to task management. Agile project management has become a new standard for many companies, as it enables teams to break project tasks into small steps. This approach allows companies to produce high-quality project deliverables and products much faster.
In addition to all the key features mentioned above, project management apps also include tools like Gantt charts, Kanban boards, task automation, and the option to create task dependencies. Each of these features makes it easier for project teams to organize projects.
Project management tools mean that you don't have to rely on that one email that described what your boss needs you to do. It also makes the argument for working from home a solid one.
How Do Project Management Apps Impact Remote Work?
COVID-19 has made many companies—large and small—have to embrace remote work out of necessity. Many of these teams may continue to work outside of the office.
Working from home doesn't have to mean a loss in productivity for remote workers who are a part of project teams. Their team collaboration can still thrive.
Data from Hive revealed that 77 percent of high-performing projects involved project management software.
It's important to remember that everyone deals with project management. Also, any task can be a project: developing a new social media strategy, overhauling the payroll system, preparing for tax season, or creating a new marketing video. Each of these tasks and subtasks involves a set of steps to take a project team from start to finish. Project management tools help remote workers not to miss a beat.
They can substitute for visiting someone's desk with a question or sending an email to a colleague to confirm that they have finished a phase of a project. Ultimately, they improve time management and task management. For employers, project managers can ensure that their team members are staying on task, regardless of the time zone or role.
What Project Management Software Should You Use at Your Remote Work Company?
Choosing the right project management tool for your remote work project teams can be a challenge. If you are a project manager, you have to consider your needs as well as those of your team members. For example, you may want a tool that includes Gantt Charts, but you also have to make sure the project management app you choose is user-friendly.
There is a lot to balance, but you need to start by determining what your needs are. Where are the pain points? Are you continually missing project deadlines? Do you forget to schedule project planning meetings? Is your team collaboration suffering? Look at where the gaps are and find project management solutions that address these problems.
What Project Management Tools Are Out There?
Finding the right project management software depends on your research. Nevertheless, there are many options out there. So, where can you start? We are here to help. Below are reviews of some of the most popular project management tools out there. Outlined are what they do, and how they stand out.
Asana is a work management app for project teams, and it is one of the most versatile project management tools out there. There is a lot to unpack with this one. Therefore, we will break it—and other project management tools— up by task management, communication, and management features:
Task Management
Asana gives project managers all the resources needed to track work progress and assign tasks. Like most other project management systems, you can create tasks, subtasks, task dependencies, and milestones. However, it gives you another level of control. Project managers can create start dates for projects, so team members know when they need to begin a task to finish it in time. Also, another helpful feature is rule creation, which allows for the automation of specific task management processes.
Communication
All project communications can be kept within Asana. So, no more having to sift through email conversations. In addition to in-app messaging, team members can comment directly on PDFs or images to offer feedback.
Collaboration
Again, like most project management tools, managers can create teams for various projects (which are only viewable by specific team members). However, users can also add guests. This is great if teams have a client or vendor that needs to access a particular part of the project.
Asana is an excellent choice for those who want to have access to multiple project views (calendar, Kanban boards, Gantt charts, and lists), and automate task delegation. While there are paid pricing plans for Asana, many features still come with the free version.
With Asana, you have your choice of how you want to view and organize projects. Trello does this a bit differently. Trello is a Kanban board-style list-making application. It focuses on visual organization. User-friendly, and straightforward to get started, Trello is a good option for those who just simply want to drag and drop tasks into categories.
Task Management
Trello takes a Kanban-board approach to task management and delegation. Cards are the hubs where all information about a task can be found, and project managers can create cards for a task. These cards include the person responsible for completing the job, a description of the project, relevant attachments, and due dates. These cards can then be placed onto different boards (which can represent projects).
Communication
Communication happens on the cards. Team members can ask questions, seek feedback, and provide updates directly on the card. The "Activity" view within Trello allows users to see all messages and communications.
Collaboration
Much of Trello's collaboration revolves around notifying everyone of where a card or task is in the project timeline. Users can color-code or label cards based on their status, and completed tasks can be dragged to other columns once they are "Done." Trello integrates with Google Drive and Google Hangouts so that project managers can use these collaboration tools in combination with Trello.
For remote workers and professionals who need a more straightforward way to track projects, Trello is a great option. It does not allow for as much automation or control as an Asana. However, it is still worth checking into, especially if you have small teams or a collaboration tool that can integrate with Trello.
Are you a spreadsheet person? If so, Airtable is a great project management tool alternative. Airtable is similar to Asana in that it offers a wide range of views for your project. If spreadsheets aren't your thing, there is a calendar, gallery, and Kanban view (in true Trello fashion). However, this one has a lot of bells and whistles, which can make it intimidating for those who want a simpler project management app. With Airtable, you are balancing customization with ease.
Task Management
Again, Airtable is more like a database and work organizational app than a traditional project management tool. It can be customized to accomplish what you need it to. Like Asana and other apps, project managers can create to-do lists, add tasks, sort by completion, and assign people to complete a task. In addition to a spreadsheet view, users can see jobs in a calendar setup. The spreadsheet views allow tasks to be easily sorted by due date and status.
Communication
Airtable enables users to comment on a record and mention a collaborator by name using the "@" sign. However, most communication between team members will occur through app integrations like Slack. This integration allows for those involved with a project to notify others when a change has occurred on Airtable through Slack. Integration with the automation app, Zapier, can trigger a record in Airtable from a Slack message or command. Airtable's communication strength comes from its app integrations.
Collaboration
Airtable gives users the power to create spreadsheets and develop relationships between these sheets to prevent duplicate records. This drives down redundancy and makes organizing data much easier. There are two types of team collaborators: a workspace collaborator and a base collaborator. Workspace collaborators have access to all bases in the workspace. Base collaborators can only access one workspace. One can determine how much access specific collaborators have (they can only create forms, share links, or view information). Project managers can add links to Google Docs, Dropbox files, or any other items. Airtable facilitates the organization and team collaboration of project management, so work will likely happen on other apps.
If you want complete control over every part of the project management process: document organization, determining the setup of a to-do list, data views (calendar, gallery, spreadsheet, etc.), and collaboration permissions, Airtable is a good option. Alternatively, if you want something a bit more user-friendly, if you have a smaller team, or if fewer tasks are associated with your projects, you may want to look at Trello or even consider Asana.
If your company uses or is considering using Salesforce than Quip should be on your radar. Quip is a collaborative workspace app for individuals who want to have team collaboration, team presentation creation, and spreadsheet management all in one place. It has two different versions: one for sales teams and another for customer service project teams. It brings the common features that come with a project management tool and combines them with resources specific to sales and service teams.
Task Management
Unlike Asana or Airtable, Quip moves away from spreadsheets or grid-like task delegation. Instead, users can simply create a document for a project to-do list. Assigning tasks is just as simple as using the "@" sign to add team members. Project managers can add pie-charts, spreadsheets, and other items to describe tasks further or delegate them. Again, while these features are there, they are unnecessary if users want to keep this part simple.
Communication
Users have two options for communication. Each time a document is created for a project, team members can take advantage of discussion threads. This step allows for teams to discuss topics directly related to the document all in one place. The second is the use of Quip Chat Rooms. It works very similar to Slack as project managers can create chat rooms for various topics, whether it be company-wide messaging or informal conversations.
Collaboration
If users already have documents on Salesforce, Quip makes it easy to integrate this information into the app. When it comes to team collaboration, Quip acts similarly to other project management apps in that it allows for real-time editing on documents and spreadsheets. It also allows for collaborators to work on team presentations within the app, so users don't have to step outside of Quip to use Google or even Microsoft Office. Also, all documents can be referenced during chat conversations with an "@" sign, which makes the sharing of documents during project planning meetings straightforward.
Quip is a robust project management solution. It comes with a variety of features, and unlike Asana or Trello, this one does not have a free version. So, Quip is mainly targeted toward mid-sized to larger companies with many departments to manage. It also comes with enterprise-level security and encryption options for chat and collaboration functions.
Basecamp is very clear about who their project management tool is for. On their website, at the time of this writing, they are "The All-In-One Toolkit for Working Remotely." The program was originally built to help the team at Basecamp become remote two decades ago. So, this platform was created with remote work companies in mind. This project management tool aims to include all communications, team collaborations, and project planning in one place.
Task Management
Basecamp's task management and delegation system are similar to Quip. Project managers can create simple to-do lists, assign tasks, set up due dates, and delegate tasks to team members. In this way, Basecamp keeps everything simple and manageable.
Communication
This section is where Basecamp really shines. It takes its commitment to the WFH community seriously in this arena. Individuals can comment directly on tasks, but Basecamp lets teams go deeper. Team members can also share messages about a specific project on message boards. Users can add images and files to messages and share message boards with other collaborators. Also, each project has a chatroom, so real-time communications are attached to the project. Lastly, project managers can trigger status check-in questions so managers can receive regular information from team members about project progress without having to call meetings.
Collaboration
File sharing and file storage are also a strong part of Basecamp's functionality. Users can store documents, files, and images in one place. You may have to go to another program to work on documents, but they can be easily integrated with the app. Additionally, Basecamp also comes with a feature that allows users to cut off notifications for a specific amount of time to encourage work-life balance.
Basecamp is an excellent tool for companies that are new to the world of remote work. It is not only a project management app, but it is a full digital workspace. Basecamp is user-friendly and easy to jump into while still giving project managers a decent level of control.
Jira is an excellent project management tool alternative for teams practicing agile project management and software development. Jira makes work management and the creation of workflows more straightforward. Activities like QA testing, coding, and managing automation are standard for Jira.
Task Management
Much like Trello and Airtable, users can set up Kanban boards and organize tasks by priority and project status. In addition to Kanban, Jira also allows for Scrum board management. Project managers can set tasks on each board and attach subtasks. However, Jira also allows for holistic task management in the form of workflows. Project managers can take each job associated with a project and organize them into customizable workflows so teams can get a broad picture of the status of a project from start to finish.
Communication
Since 2015, Jira has integrated with HipChat, a Slack-like team chat tool. HipChat allows team members to update each other on project tasks in real-time and participate in file sharing.
Collaboration
While Jira does allow for team members to track progress and keep everyone updated on the status of projects, much of the collaboration side comes from Confluence, a team workspace app. Jira does integrate with Confluence, and users can incorporate program documents and templates from both platforms.
Jira could be a good option for project teams who need help incorporating agile responsiveness, especially for software development projects. However, it doesn't include many of the real-time chat and collaboration tool benefits on its own. For that, you would likely need to purchase HipChat and Confluence. However, if your team members only need help with project tracking and workflow efficiency, Jira may be viable.
If you are already using Office 365, then you may want to give Microsoft To Do a look. It acts much like its previous iteration: Wunderlist. Microsoft To Do allows users to create a to-do list simply. These lists can be shared with others, and can even integrate with the Outlook task management app. Here is an overview of what Microsoft To Do can accomplish for your remote team members.
Task Management
Microsoft To Do is a robust task list application. It is not a full-scale project management tool. While you can share tasks with others, there is no functionality built into the app to allow users to delegate a job to team members. However, one can create primary tasks and attach subtasks to each.
Communication
Project managers can share tasks with others through the mobile or web-based app.
Collaboration
Users can upload files to each task and share these documents with others. Nevertheless, this app does not allow for in-app collaboration.
The Microsoft To Do app is a simple task organizer and manager. However, it is no Microsoft Project. This is for single-users and individuals who need to organize small projects. This app is free and is a good opinion for those who have a problem keeping their workdays organized. If any of your team members need an additional resource to manage their workload, Microsoft To Do is a good tool to suggest to them.
Kantree isn't just a project management tool. It has features that include the management of various business departments. There are project planning solutions for handling clients, developing marketing strategies, HR, and startup-related processes. Much like Jira, Kantree also has Scrum-related task management tools to help product and software development teams. Here is some detailed insight into how Kantree facilitates task management, communication, and collaboration:
Task Management
Kantree provides an optimal level of customization. Tasks can be organized in a Kanban, table, timeline, or calendar view. As with most other project management solutions, Kantree allows project managers to use any layout for project descriptions, due dates, file attachments, and labels. There are many options here, and the way tasks are viewed and managed depends on the preferences of project teams. Each field of the task can be customized to allow for special projects.
Communication
Similar to Trello, users can comment directly on cards that others can view using an activity stream. Also, team members can integrate their email client into Kantree to create cards through email messages.
Collaboration
Team members can create tasks and subtasks in real-time while also delegating tasks to others using the "@" sign. Individuals can subscribe to receive email notifications about a job, so they are updated whenever a change occurs or if they are mentioned. Kantree makes it easy for individuals to incorporate email as a team communication and collaboration tool.
Kantree is definitely for the project manager that wants to add efficiency beyond the project management process. This project management software makes it easy to add agile and effective task management processes to all cross-functional departments. Also, unlike other project management apps, this tool doesn't do away with email but uses it as a way for project teams to stay updated on project progress.
Like Basecamp, Wrike is an established work and resource management app. The Wrike team has had years to sharpen the layout and functionality of the tool. Seventeen years after its beginning, it successfully combines customization with simplicity and can present a seamless experience for project managers to delegate tasks. Let's dig a bit deeper into what Wrike can offer to project teams.
Task Management
Wrike combines the customization of an Asana with the simplicity of a Microsoft To Do and Trello. Project managers can create tasks using a simple task creation option. Individuals can assign duties, and assignees can complete most actions (sending emails, sourcing images, etc.) within the project management app itself. Assignees can even send tasks to project managers for approval within Wrike. Users can easily switch between task lists to status boards, and Gantt charts to see the overall project progress.
Communication
Most communication happens with "@" mentions on tasks or projects. There are no in-app chat features.
Collaboration
The operation of Wrike is collaborative in and of itself. Attaching others to a task is as simple as picking a name from the company drop-down menu. Also, project managers can set up for specific teams to have access to particular processes, so that only relevant team members are involved. In addition to task delegation, Wrike also has time tracking and budgeting features for project teams.
With Wrike, project managers can produce reports that allow them to see the average completion time and personalized reports on the contributions of specific team members. For project managers who want the control, but not the complexity, Wrike is a choice to consider.
Every project management tool is unique. While many offer similar features, each one brings a different focus. Larger and more well-established tools like Basecamp, Wrike, and Asana provide higher levels of control. At the same time, project management apps connected to larger organizations like Jira and Quip make it easier for project managers to enjoy a more advanced suite of tools (Atlassian and Salesforce, respectively). While not detailed in these reviews, tools like Zoho, Paymo, and Podio may also offer more work management features that are unique to your needs.
Hopefully, a tool out of this group can help you, and your team members embrace a remote work style or enhance your productivity.
Things to Remember When Choosing a Project Management Tool:
Again, all project management apps are not created equal. You need to find a solution that fits your specific project team needs. Here are some points you need to keep in mind as you select a project management tool for yourself and your team members:
Make sure it solves a problem - Whether you are having problems with file management, or keeping track of project progress, ensure the project management app fills any gaps in your organization. Start talking with your team members to see where the issue areas are. From there, you can select a project management solution that solves the problem.
Select a tool with an effective user-interface - You want your team to be able to jump right into their projects, so the tool you pick should be user-friendly. If the controls or clunky, or the instructional videos still don't make sense, you should pass.
They should have a responsive helpdesk team - It could be through message boards, email, or a help desk ticket system, but make sure that the organization is responsive to complaints and problems. You don't want the system to slow you down. Therefore, look at reviews and pay attention to those that mention complaint response times.
Pick a tool that allows you to automate tasks - Automatically filling in information for timesheets or creating task lists from another app can make life easier. So, pick a project management system that allows for this. A great example is Airtable and Jira. If they do not have automation features, invest in a partner app like Zapier.
Make sure it's customizable - Can you fine-tune it to address the unique situations of your teams? Include this in your decision-making.
Can it integrate with collaboration tools? - Many project management tools can also facilitate collaboration. Yet, it is no substitute for an actual collaboration tool that allows teams to work together in real-time. Therefore, make sure you find a project management app that lets you integrate with a collaboration tool like Google Drive, Slack, and Dropbox.
Does it accommodate your team? - Are you working with small groups, or are you facilitating project management with a large corporation? You want to select a tool that is a project management solution that fits with your team's size and work style.
Mac? Windows? OS? Android? - Does your project management tool work on all the devices your team uses? Check into this before committing.
What is the Best Project Management Tool for You?
Project management tools can increase your productivity and even boost your team's morale. However, the biggest draw for many is that it is easier to work remotely without missing a beat. You have to select the right tool that fits with your team, budget, and project goals.
For more information on remote work project management, take a look at our other reviews on remote work tools: Free Remote Working Tools and Solutions For Those Working From Home