How to Find Remote Work Jobs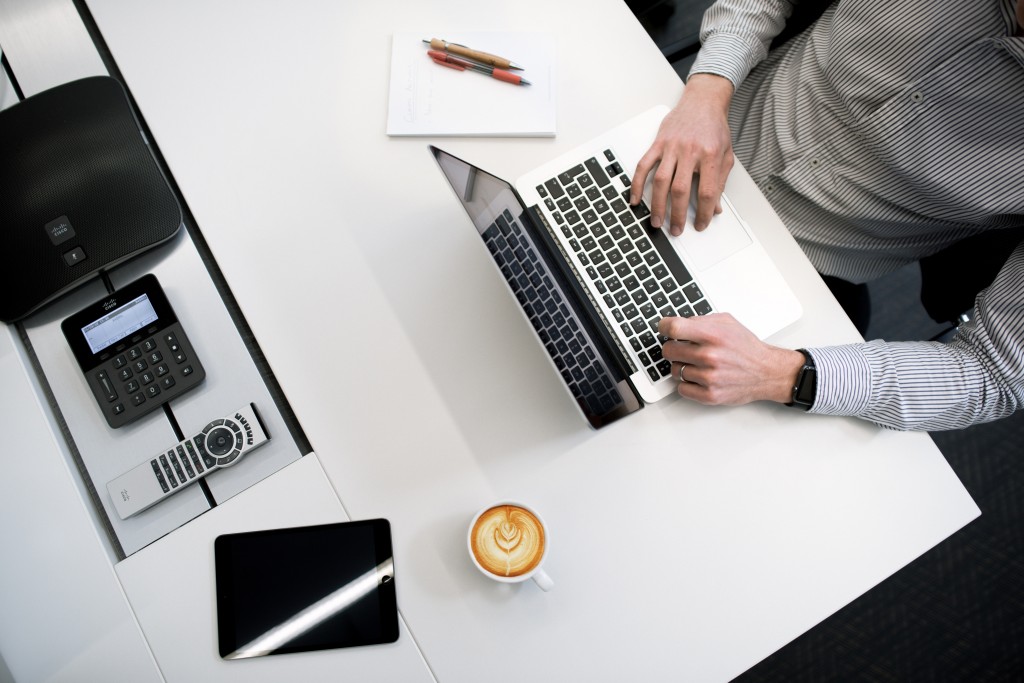 As of 2017, eight million people are working from home full-time. That is 5.2 percent of the population according to the U.S. Census. However, while this number may seem small, this trend has been steadily increasing since 2000. Interest in remote work is on the rise. As a result, it makes sense that many professionals are wondering how they can ditch the commute and turn their home (or a co-working space) into a full-time office.
Finding a Remote Work Job
Finding a remote job can be a challenge, especially if you don't know where to start. Competition is fierce, as many professionals realize the benefits, but you can make it work. For example, the ways that many RemoteHabits interviewees have landed their jobs have varied:
Cameron, a web designer, landed a remote job offer at an industry conference:
While attending WordCamp, an industry conference, in Raleigh, I met someone who worked for my current employer WebDevStudios. In a few weeks, I applied for a remote position with them and was offered a job which I excitedly accepted! I've been working remotely with them for three years now.
Another, Hanling, found remote work through Upwork freelance gigs:
Suddenly I found Upwork. I saw that there were lots of opportunities on Upwork for me. So, I registered an account, did the verification, figured out how the sites work and then I got my first job on Upwork as a ghostwriter.
There are two important concepts you should understand as you begin your remote work job search:
Become comfortable with being flexible. You never know where you can find a remote work position.
Decide on the arrangement that works for you. Whether it be as a full-time remote worker, a part-time worker, or as a freelancer.
Knowing the type of arrangement you are looking for depends on the pros and cons you are comfortable with regarding full-time and part-time remote work.
Remote Work Arrangements
Full-time and part-time remote work comes with a variety of benefits and drawbacks that you should be aware of when you are preparing to look for remote work jobs.
For example, full-time remote work can mimic the stability of an in-office job. Typically, there are set hours, expectations of consistent communication, health benefits, and a steady salary. These can all be benefits, but anyone looking for a more flexible schedule with the opportunity to control the size of their paycheck might shy away from full-time work.
Part-time jobs offer a bit more variety. You could work a part-time job with steady hours, or work as a freelancer or consultant. All three give you more freedom in deciding your schedule, the projects you want to take on, and the number of clients and companies you can work for at one time.
However, you are in control of your paycheck. So, your pay can be unsteadied, and the responsibility of dealing with taxes and finding healthcare is entirely on you. However, while the challenges are there, part-time work arrangements like freelancing can work.
What really made me decide to go into freelancing was that my dad has worked a regular 9 to ... random exit times sometimes as late as 12 AM and he missed out on a lot with his family[..]Recognizing this and not wanting this to be my norm, I definitely don't want to miss out on my kid's life when I have my own, I went into freelancing, super scared if it would work or not but 3 years later here we are! – John, full-stack freelance web developer
Which Remote Work Jobs are Available?
There is a misconception that only "certain" types of jobs are available for location-independence.
I'd always associated remote work with menial "telecommuting" jobs until I read an article about digital nomadism featuring people with careers I genuinely admired. – Taylor, marketing director
There is still a bit of mysticism about what can be considered a "remote work" job, and what isn't. Fortunately, the advent of high-speed technology and more flexible attitudes toward work from home jobs has established a growing number of remote work positions. The only limitation is your preferences.
If your job can be done outside of an office and with a computer, the opportunities are almost limitless. So, while there are a variety of options, there are a few common remote work job categories. Administration, technology, education, marketing, and project management are popular sectors for remote work. All allow for positions that can be done away from an office and a central team.
For reference, Flexjobs listed 20 of the most popular work-from-home positions. Here are the top 10:
Accountant
Engineer
Teacher/Faculty/Tutor/Instructor
Writer
Consultant
Program Manager
Project Manager
Customer Service Representative
Business Development Manager
Account Manager/Account Executive
This list proves that remote work positions have moved beyond call centers and low-paying positions to allow flexibility in a wide range of careers.
Where Can I Find a Remote Work Job?
There are a variety of ways to find a remote work position. As revealed above, some have stumbled upon opportunities by chance, while others have taken a more traditional route. Either way, you have options in starting a remote work career.
Again, the best way to find a remote work job is to be flexible. So, here is a list of ways to begin your remote work job research:
Job Search and Job Sites
There is a growing list of remote work job boards that can be an excellent resource to you. Here are a few you should bookmark to begin your search:
These positions only include jobs that are location-independent from companies as small as emerging start-ups to large corporations.
While these should be first on your list, also consider job search and job posting sites like Indeed, ZipRecruiter, and Idealist.
These sites do primarily include non-remote work jobs, but you can search for positions and include the wording "remote work," and "telecommuting," to find location-independent jobs.
Also, the federal government will designate some positions as appropriate for telecommuting. So, be sure to also check USAJobs.gov.
Job Listing and Job Posting Sites
There are two job listing and job posting sites that job seekers often overlook. However, they should be included in your remote work job search plan.
The first is LinkedIn. While it is a "Facebook for career-minded individuals," it is also a powerful job search site. LinkedIn allows you to search for positions using the terms "work-from-home," "remote work," and "telecommute." LinkedIn is also used by HR and hiring managers to find talent, so by keeping your profile up-to-date, a remote job could come to you.
The second is AngelList. This job listing site is for start-up owners that are looking for talent. The job search function enables you to easily add "Remote Ok," to your search filter.
Because of their sometimes-small size and forward-thinking leadership, many start-up owners allow for flexible work arrangements. So, AngelList is the perfect place to start your remote work search if you have a preference for working for a start-up company.
Social Media
Never count out social media. These platforms are not only for socializing, but they can also help you land your next remote work position. Social media, especially platforms like Instagram and Twitter provide you with the opportunity to connect with individuals directly.
The key is searching out the companies you are interested in and connecting with those who work there.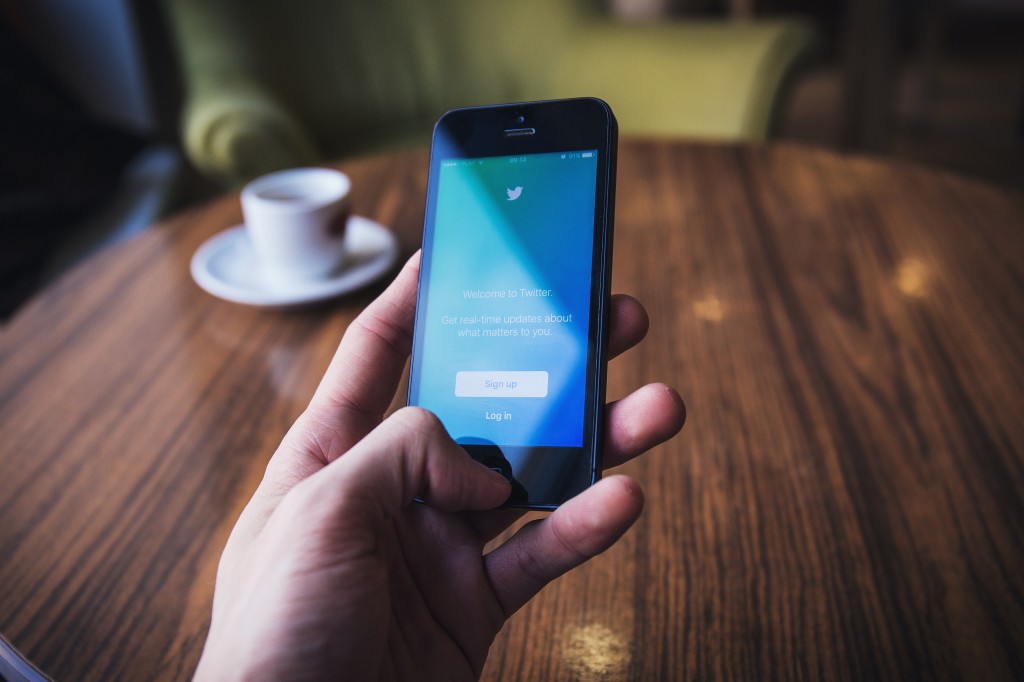 For example, Jacob, a site reliability engineer, landed a remote job using Twitter:
As luck would have it, I was following someone on Twitter that had become recent alumni of Envato who, despite going off to his own startup, was spruiking the available roles and how great the whole environment was. I ended up checking out the jobs page and politely DM'd him some further questions about a role. He then put in a note to the recruitment team to have a chat with me, and the rest is history!
Find your professional community on social media, and engage with them. It could eventually lead to an offer.
Tips for Job Seekers
Here are some general tips to help you along in your remote work job search:
Connect with hiring managers – These are the individuals that can get you an interview. So, find out who the hiring manager is at your preferred company and use social media, or sites like AngelList (if it is a start-up company) to try and create a dialogue. Show interest, and ask what the company is looking for in job candidates.

Optimize your resume – There are a ton of ways to do this, but the two most important are to use relevant keywords from the job description and include qualities that are crucial for a remote work position. If you have remote work experience (of any kind) be sure to add it, but if you do not, emphasize the qualities that remote workers need to be successful.

Flesh out your remote work qualities with the cover letter – Whatever remote work qualities you mentioned in your resume, use your cover letter to expand on these. Remote work companies want to know they can trust you to do the work outside of the office. Put their concerns at ease by detailing how you plan to excel remotely.
Issues to Prepare for as a Remote Worker
Remote work has its perks. For many, the benefits outweigh the problems. However, it is crucial to understand the issues that can arise in a location-independent position. The more you are aware of, the better you can prepare for what may come.
As you begin your job search, here are some issues you should think about:
Finding an entry-level job – While they are out there, many remote work positions are held by experienced professionals with five to 10 years of experience.

Competitive job opportunities – Some individuals are realizing the benefits of working from home. So, you have to make sure you stand out in your resume and cover letter.

Healthcare – Many full-time positions offer benefits, but part-time and freelance positions do not. Think of how you will ensure you have access to reliable healthcare insurance.

Deciding to work alone or with a remote team – Decide whether you want to work on a remote team or by yourself. Understand the pros and cons of each.

Work-life balance – What is your ideal work-life balance arrangement? Do you want to work in the morning, evening, or choose when you work? Knowing this ahead of time will help you understand what positions to pursue.

Becoming a digital nomad – Some remote workers wish to travel while they work. If this is you, consider the impact of time zones and if you have the time to plan out your travel arrangements.

Working for start-ups or established businesses – Both come with pros and cons. Be sure to know which one best fits your work style.

Coping with isolation – Working remotely, even on a virtual team, can be isolating. You will have to be intentional about socialization.

Deciding where you will work – Some individuals prefer working from home, while others enjoy coffee shops or co-working spaces. Determine which location will work for you.
Final Thoughts
Remote work is not for everyone, but if you are passionate about working from where you feel the most productive, pursue it. At the same time, a remote job can be challenging, but it is not impossible.
Do not forget all the resources you have at your disposal: your immediate network, social media, job search sites, job posting sites, and freelance marketplaces. Be creative, be flexible, and utilize all the tools around you. Before you know it, you will find yourself walking into an ideal remote work position.
If you're interested in learning how to work remotely, check out our collection of interviews with successful remote workers from around the world on RemoteHabits.
Also, if you are wondering the types of jobs that are out there for remote workers, be sure to check out this article by The Simple Dollar, 10 Real Work-From-Home Jobs for 2020.