One of the best additions I have added to my workflow was a Trello board I made called 'Focus'. It's a simple board that has four columns: Temp & Always projects, Goals and Always.
I then mark the cards I want to focus on completing in this moment in time and work towards it.
Usually everything is done in context of my bigger and more long term goals although I don't plan too much ahead of time and just try and make things and see where that leads me.
The approach that worked tremendously well in staying productive is GTD
In that I keep nearly nothing in my memory that is not related to solving the problem I have at hand. Everything else is determined for me already with software (2Do task manager in my case) and I just choose what problems I want to solve today and work towards solving them.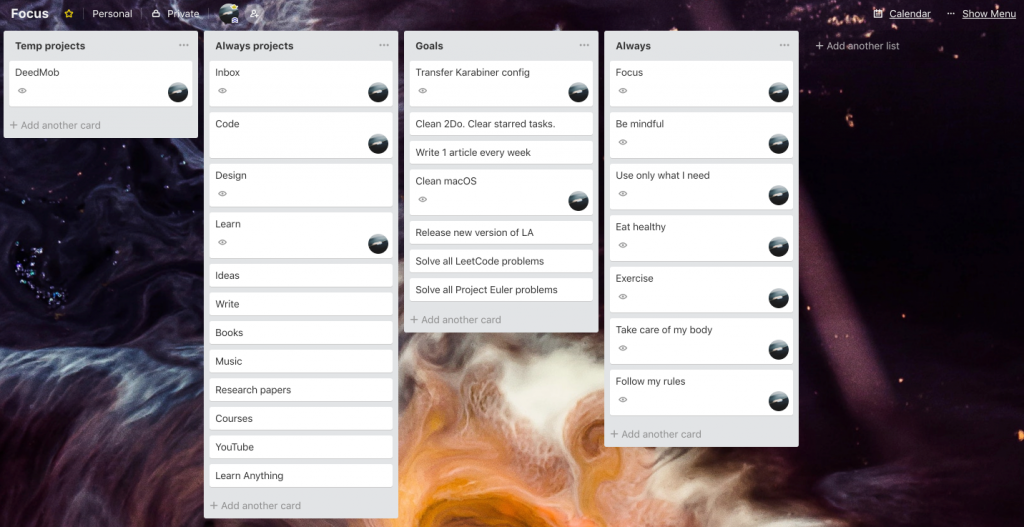 Nikita is an entrepreneur working on his startup while optimizing his productivity—learn how he organizes his life and work to maximize happiness
Read full interview from Interview with Nikita, an entrepreneur building a website to learn anything.