For me, the hardest part of working from my computer is that it involves a lot of sitting. Too much sitting is terrible for your health. I've even heard people say that in some ways it's as bad for your health as smoking.
Since right now I'm a complete digital nomad without a home base, it doesn't make sense to invest in a standing desk. Some coworking spaces have standing options, but that's not always the case, and I don't always have a coworking space.
This means I need to get creative to keep healthy blood circulation flowing. There are a lot of tasks I need to sit for, but you can bet that if I don't need to sit for a task, I'll try to avoid it. If I'm on the phone, I'll try to walk around. If I need to watch a video, I'm watching it while I'm doing squats or stretching.
Another tough aspect of remote work is that it can be isolating not working near other people. If there is a social coworking space nearby, I highly recommend signing up for it.
Coffee shops are a bit too noisy for me, but it's another option. If a significant other or friend can also work remotely, try working in the same room. It may seem silly to have somebody nearby if you aren't communicating frequently, but it's still nice to have someone there for occasional chatting.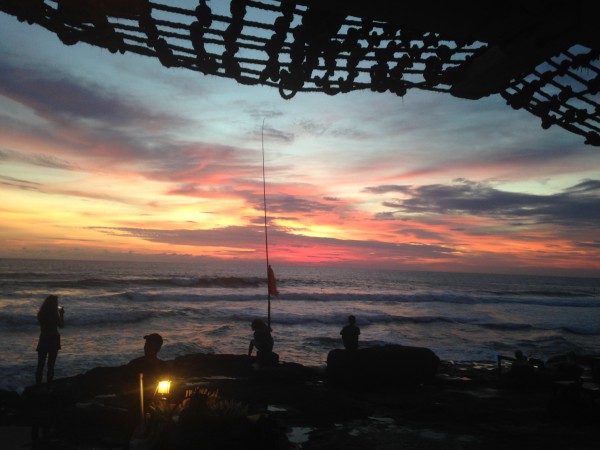 Hannah is a freelancer writer and social media manager that travels the world while working remotely. Read her interview to learn how she works.
Read full interview from Interview with Hannah, a freelance writer that travels the world.